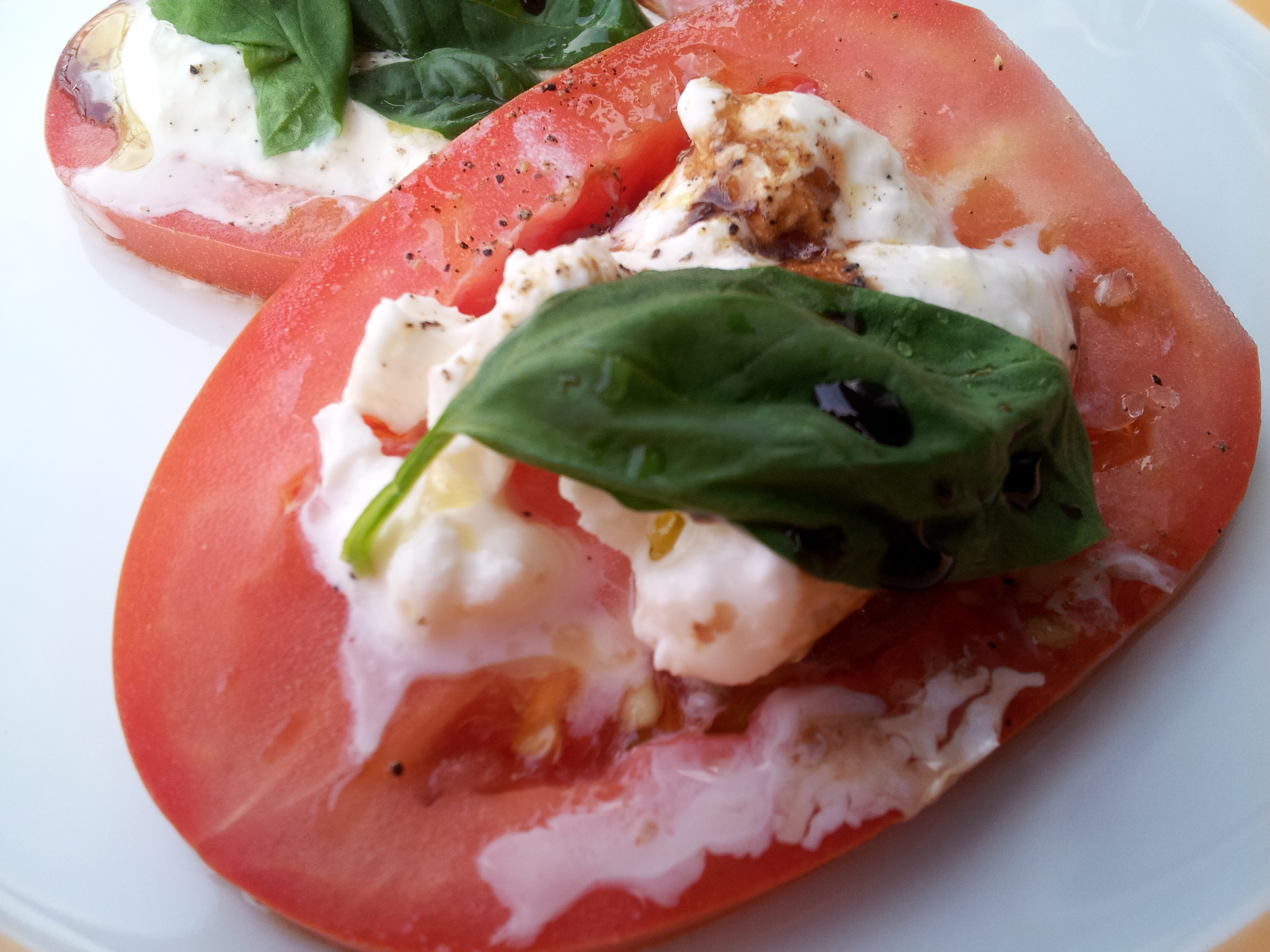 Ladies and Gents, this is NOT your typical Caprese salad. Sure, who doesn't love fresh mozzarella cheese sandwiched between sweet tomatoes and basil? But once you replace the mozzarella with fresh burrata cheese, you will never want to have Caprese salad any other way! Trust me.
Burrata is cheese made from mozzarella and cream. As you bite into burrata cheese, your initial reaction will be "oh, mozzarella." But as you continue eating, your taste buds will get an unexpected burst of creamy goodness oozing out! This creamy goodness takes the Caprese salad to a whole new level.
Flavoring each layer of the salad is also very important, so that you get intense flavors with every bite. I like to sprinkle sea salt on the tomatoes because it's not as salty as regular table salt, and it adds a nice crunchy texture to the dish. Freshly ground black pepper and good extra virgin olive oil are also a must.
My Burrata and Tomato Salad is the perfect dish to serve on a hot summer day. It takes no time to prepare and you and your guests will LOVE it!   Continue reading →