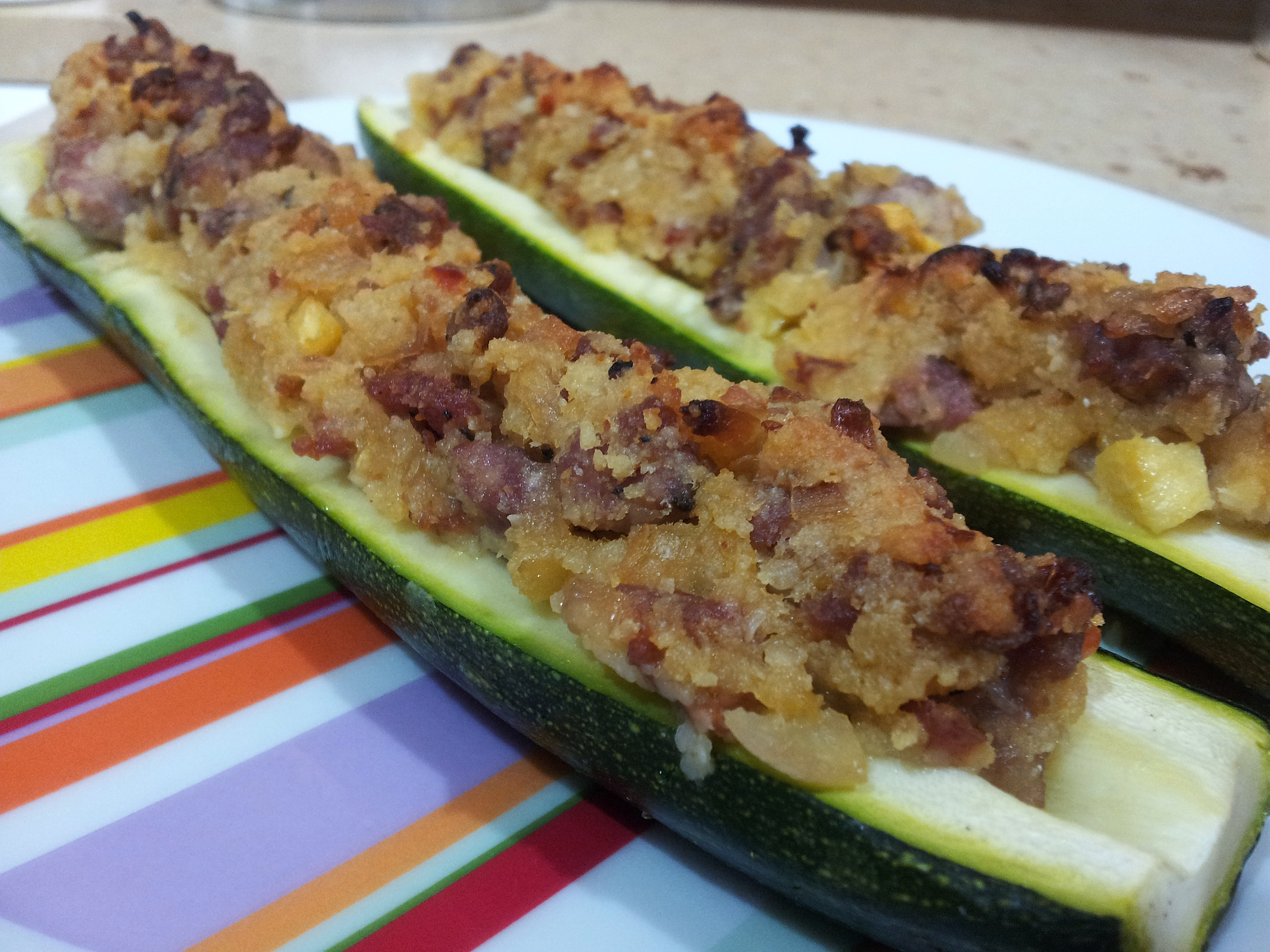 I was so excited to try this recipe from Martha Stewart Living because it's such a fun and convenient way to combine protein and veggies in one dish! You don't even need to make any side dishes with this sausage stuffed zucchini because it's surprisingly satisfying. There are so many wonderful flavors already mixed into the Italian sausage. Plus, the fresh lemon zest and juice add such a nice brightness to the dish.
I've already made this dish several times because Michael loves it so much. I used sweet Italian sausage the first time, spicy Italian sausage the second time, and a mixture of the two the third time. If you can handle a little spiciness, I would definitely recommend mixing the sweet and spicy. I find it to be the perfect balance of flavors. (If you're planning to serve this dish to kids, definitely stick with just sweet Italian sausage!)
Be sure to give this sausage stuffed zucchini a try the next time you make dinner! This recipe yields about 4 portions if served with side dishes and 2 portions if served without.