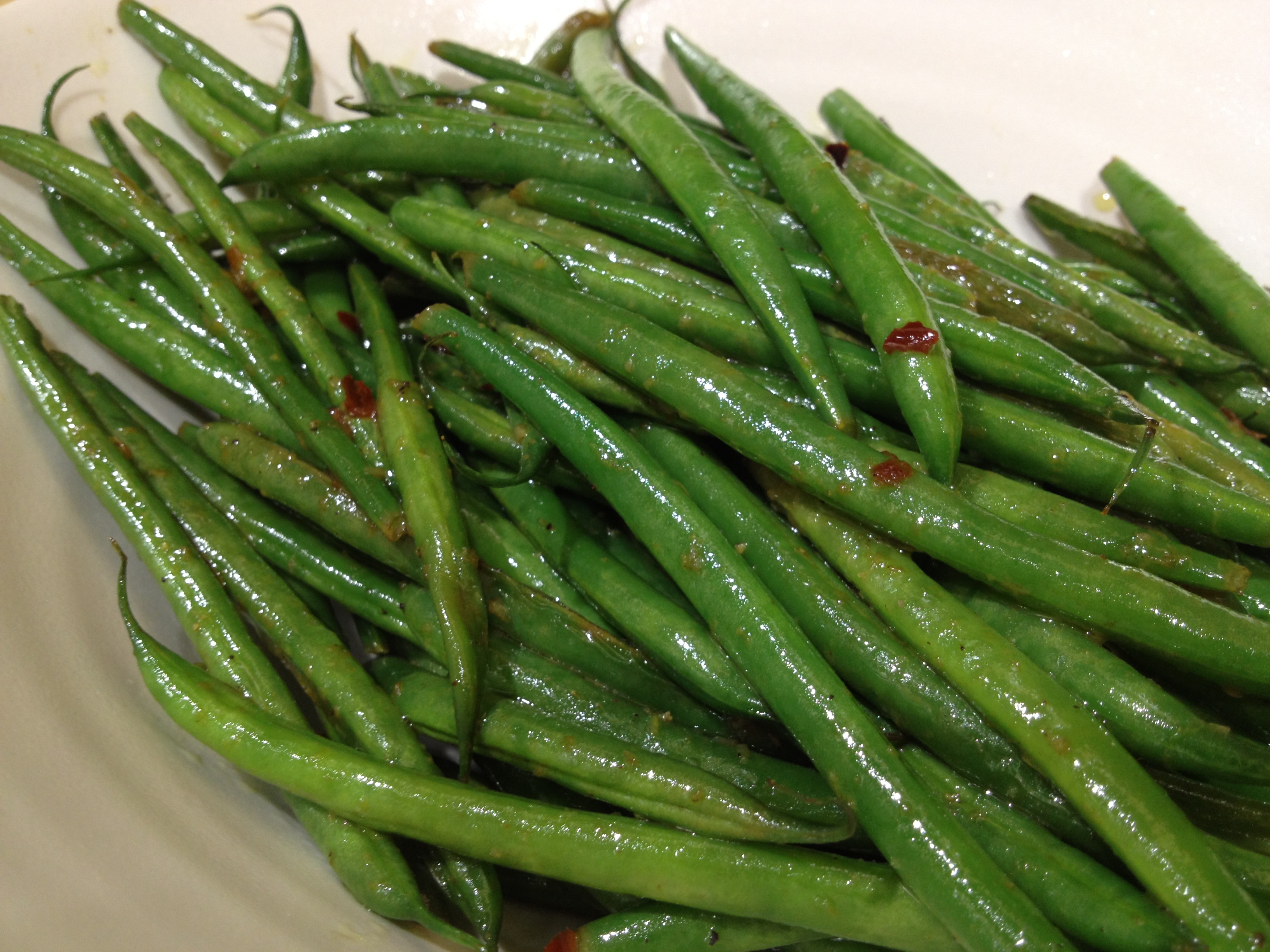 I'm turning up the flavor on a classic side dish with this easy recipe! The fresh lemon zest and juice add such a nice citrus brightness to the dish, while just a pinch of red pepper flakes gives a kick to your taste buds. You can use green beans or haricot vert (French green beans) for this dish. I prefer the latter because they are more tender and have a slightly more complex flavor. Either way, this would be a great side dish to serve with roasted chicken, grilled steak or fish. You can also cut down on preparation time by getting ready-to-use packages (washed and trimmed). Enjoy!
Recipe
Yield: about 4 servings
INGREDIENTS:
2 tbsp. extra virgin olive oil
2 cloves garlic, minced or finely chopped
1/4 tsp. red pepper flakes (optional)
1 package ready-to-use green beans or haricot vert (about 1 lb)
kosher salt and freshly ground black pepper
juice and zest of 1/2 lemon*
*If your lemon is not very juicy, use the whole lemon.
DIRECTIONS:
1. Heat oil in a saute pan over medium-high heat. Add garlic and red pepper flakes and cook for 1 minute.
2. Add green beans and season with salt and pepper. Toss and cook for 3 minutes. Add lemon juice and continue cooking while tossing occasionally until green beans are crispy-tender, about 5 to 7 minutes.
3. Add lemon zest and season with more salt if needed. Serve immediately.