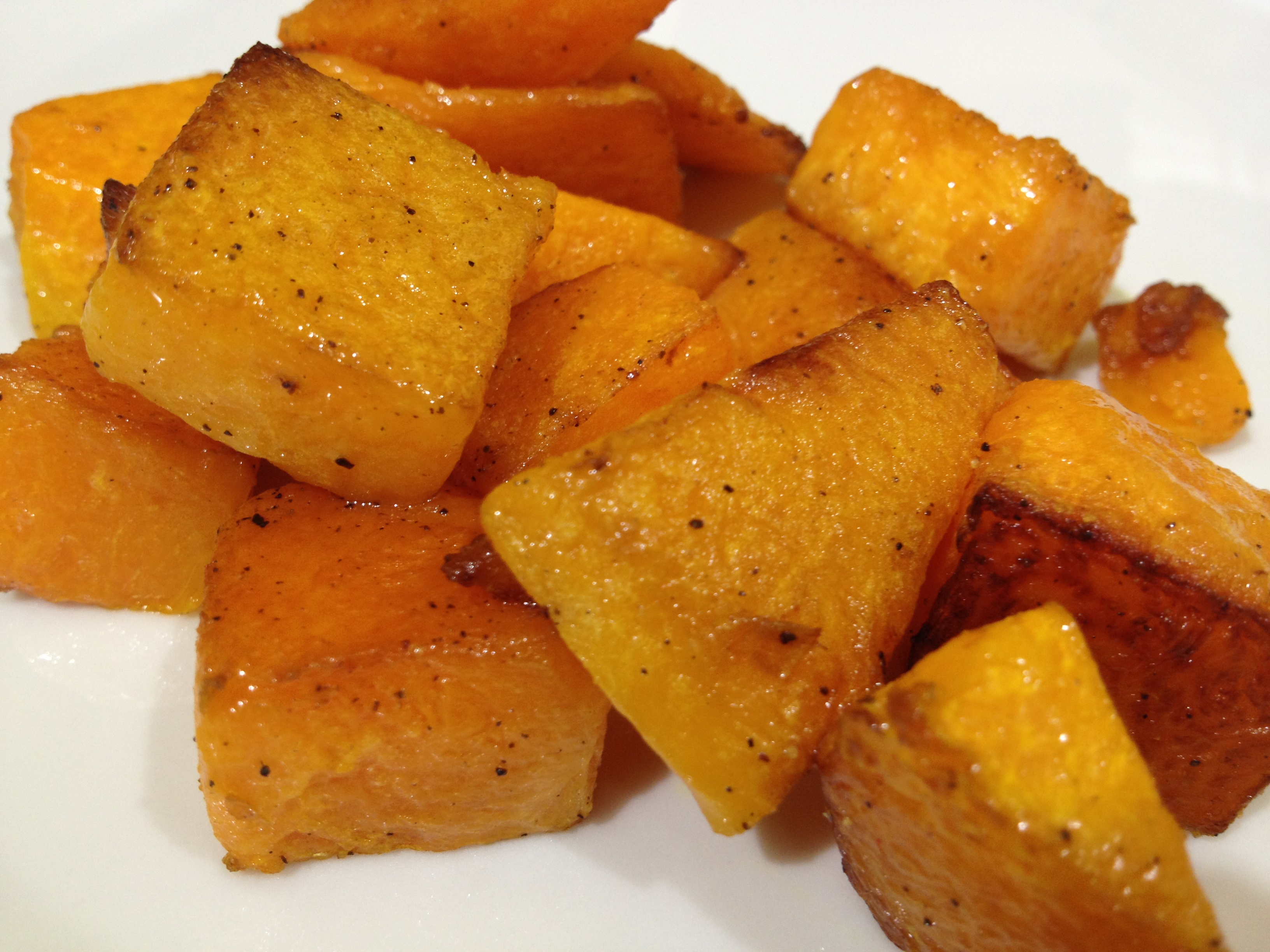 Despite the fact that it's a well known 'power food,' I used to always avoid cooking with butternut squash. It's not that I didn't love the nutty, creamy or slightly sweet taste, I just didn't want to deal with carrying the heavy squash home, or wrestling with it on my cutting board. Nowadays, however, cooking with butternut squash has become extremely easy with the convenient pre-cut packages! With my simple recipe, just unwrap and toss onto a baking sheet with three other ingredients. It's really THAT simple.
Recipe
Yield: 2 to 3 servings
INGREDIENTS:
1 package pre-cut* butternut squash, about 1 lb.
1 tbsp. olive oil
1/2 tsp. kosher salt
freshly ground black pepper
1/8 tsp. cinnamon (optional)
*Squash should be cut into 1-inch chunks. Some of the pre-cut pieces might be bigger so you will need to cut them. Don't worry about the pieces that are pre-cut smaller than 1-inch chunks.
DIRECTIONS:
1. Preheat oven to 400 degrees F.
2. Line a baking sheet with foil. Place squash on baking sheet and add oil, salt and pepper. Toss to evenly coat squash. Arrange squash into one layer and roast until tender, about 25 to 30 minutes, turning halfway through.