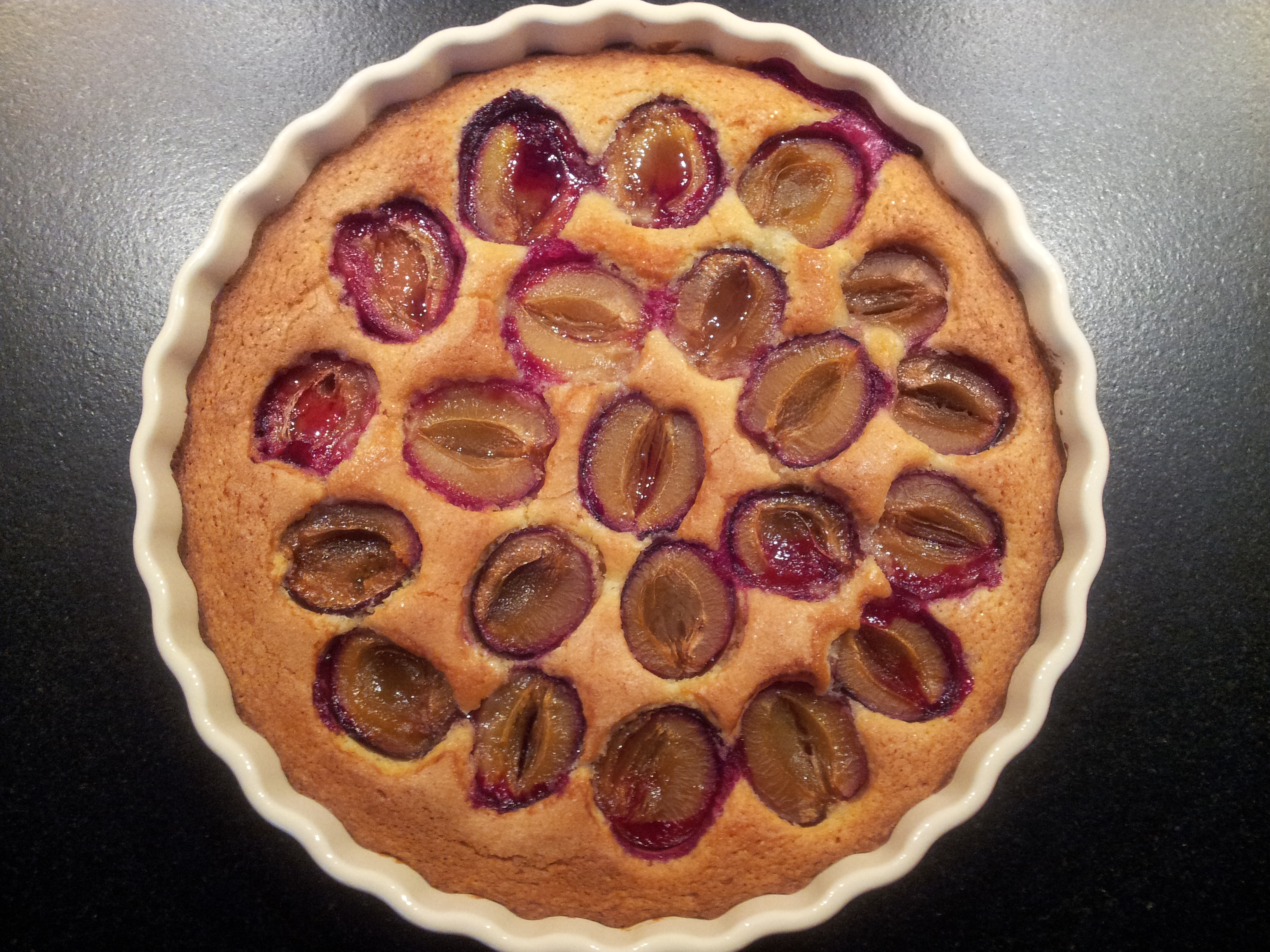 Michael is from Germany so often misses the delicious cakes and tarts he grew up eating. He complains that the desserts found in the U.S. are usually very sweet or topped with artificial sugary frosting (I can't really disagree with him on this one). Hence, I am always on the hunt for an easy, delicious dessert recipe. I stumbled upon this plum cake recipe late one night when we both had a taste for something fruity, buttery and slightly sweet. We were also in the Alps with no store open at 10pm! This dessert has become one of my favorite cakes. Best of all, it is ready to eat in no time at all! I hope you give it a try because I know it will be a hit with your family and friends!
Recipe
Yield: 8 to 12 slices
INGREDIENTS:
3/4 cup granulated sugar, plus 2 tbsp. for sprinkling
1 stick of butter, at room temperature
1 cup all-purpose flour
2 large eggs
1/2 tsp. pure vanilla extract
pinch of salt
1 tsp. baking powder
6 regular plums or 10-12 Italian prune plums, pitted and halved
DIRECTIONS:
1. Preheat oven to 350 degrees F. Grease a pie or tart pan with butter.
2. In a large bowl, beat the sugar and butter with an electric mixer until creamy and fluffy, about 3 to 4 minutes. Add the eggs and vanilla and mix for another minute.
3. In another bowl, sift together the flour, salt and baking powder. Slowly add to the creamy butter mixture and mix until well combined, about 2 minutes.
4. Spread the batter into your greased pan. Place the halved plums, cut side up, onto the batter. (Don't worry if the batter does not come all the way up to the plums; it will rise while baking.) Sprinkle the top with 2 tablespoons sugar.
5. Place onto middle oven rack and bake until golden brown and an inserted toothpick comes out clean. The baking time will depend on your pan, but it usually takes me approximately 30 to 35 minutes. Just keep an eye on it because it does brown quickly once it's cooked! You can keep the cake wrapped at room temperature for about 2 days. Otherwise, keep it wrapped in the refrigerator to last longer.